GS1 Demo App


GS1 Digital Link is a standard with unlimited possibilities. But how to put this message across in a simple manner, to companies that are new to the standard? Our answer to this question is ... the GS1 demo app.
With this app we provide a simple way to showcase GS1 Digital Link possibilities, straight to the smartphone of the interested parties. What better way to experience GS1 Digital Link, then hands on.
GS1 Digital Link Studio
To put this in practice, the app must know which information to refer to. We prepare this in the GS1 Digital Link Studio. This is the webportal and input module: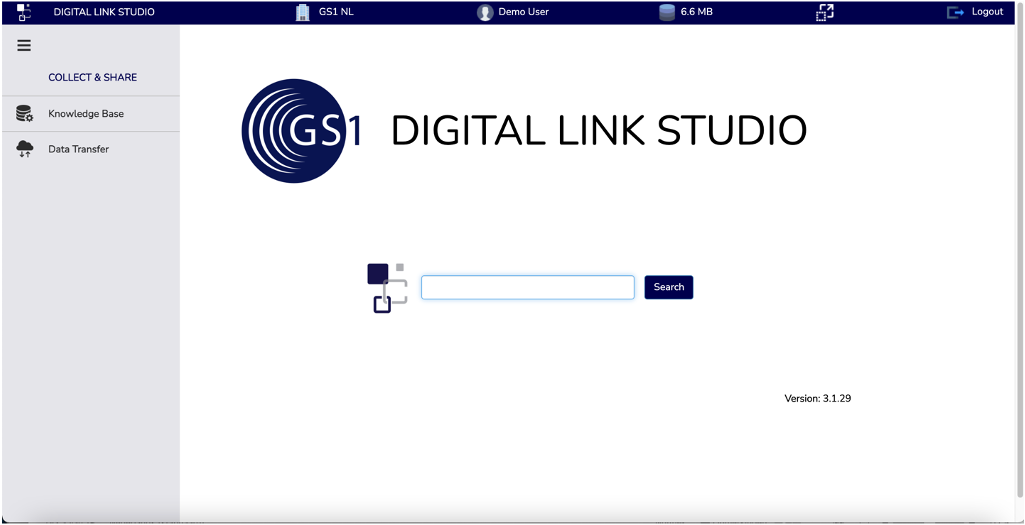 For this we have a content management system to easily keep track of large quantities of products and product groups and for different demo's or use cases.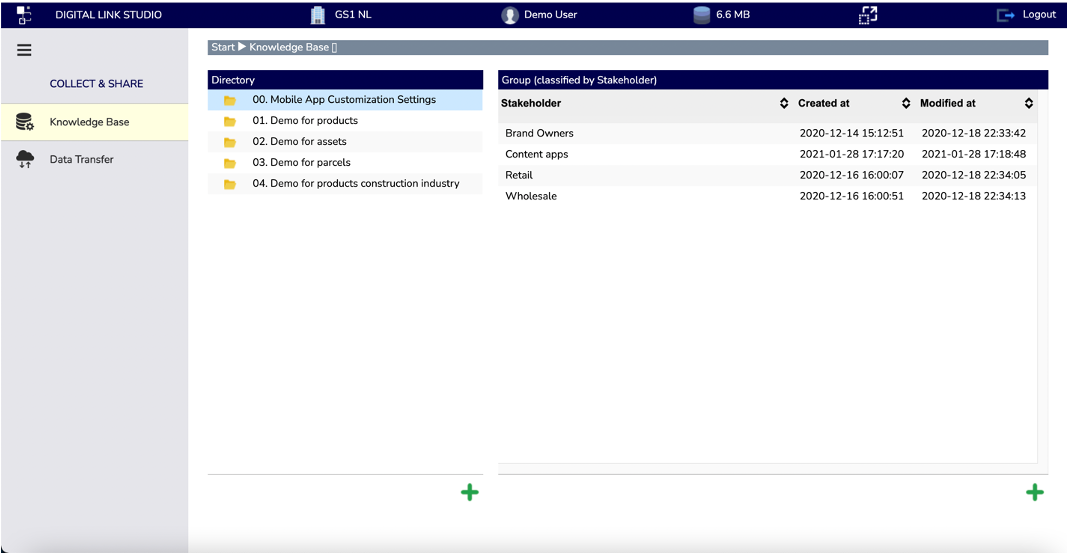 Add and manage new products
Create the corresponding GS1 Digital Link URI
And off course add the links.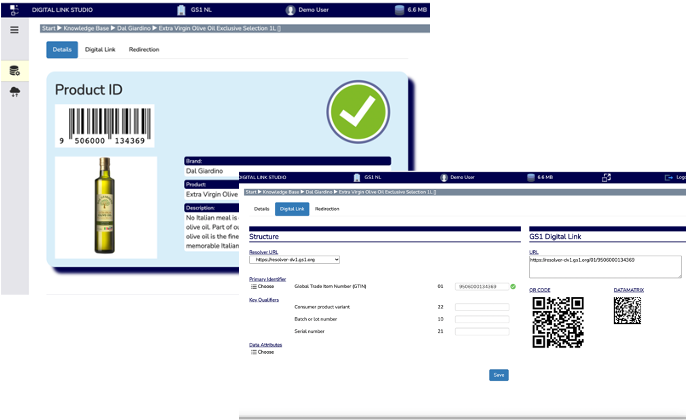 You can also add extra pages that are not on the website of the brand owner, but are interesting to display with the product.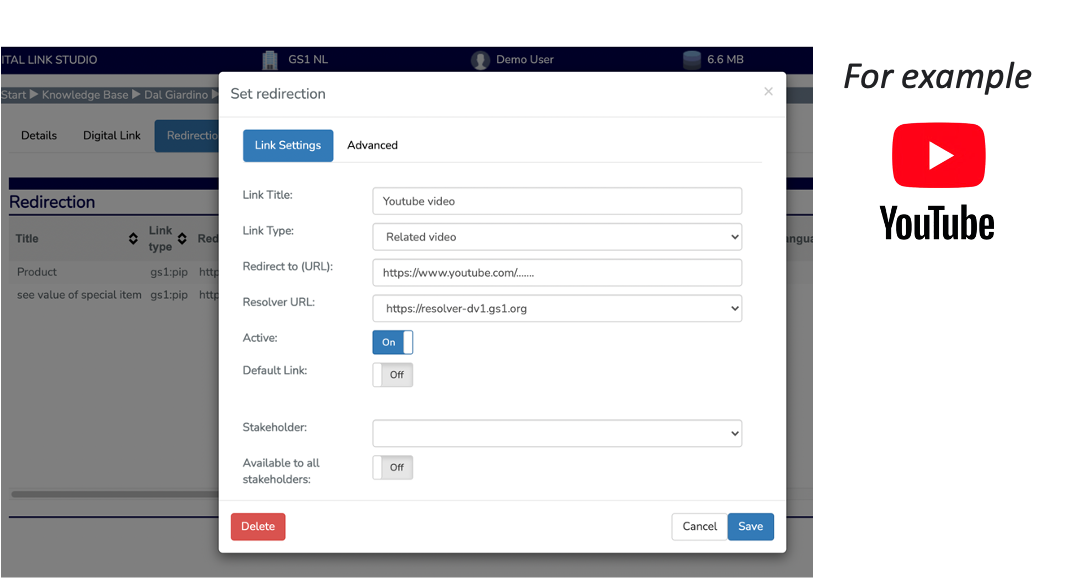 In the app all these links appear under the button "more information" at the bottom of the set default page.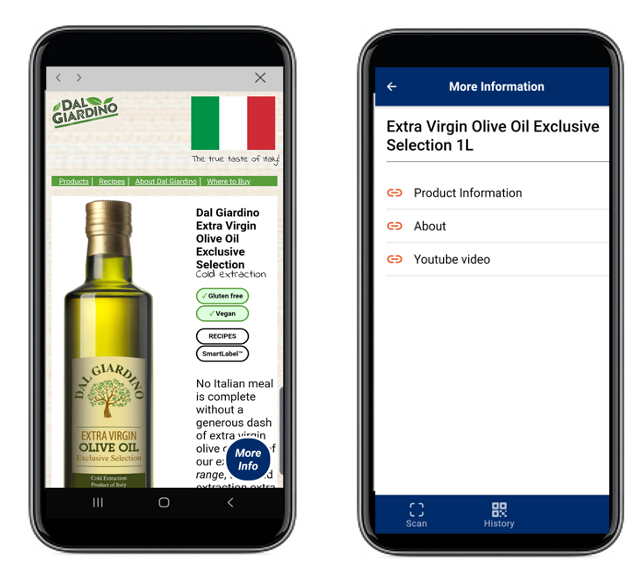 Compatible with GS1 Resolvers
GS1 Digital Link Studio is compatible with the GS1 Resolvers. Configured products and links can be easily transferred to a resolver of your choice (resolver-dv1.gs1.org / id.gs1.org). With the Data Transfer tool you choose which links you want to transfer.
The same goes for the demo app. This can also be linked to one of the GS1 resolvers to retrieve links from that particular resolver.
Customize for different stakeholders
For retailers and other stakeholders you want their applications to go to their own data about the product or object. To do this, we had to arrange something extra in the input module. We must be able to enter these stakeholders, simulate their applications. An app with its own look and also ensure that this app only links to their pages.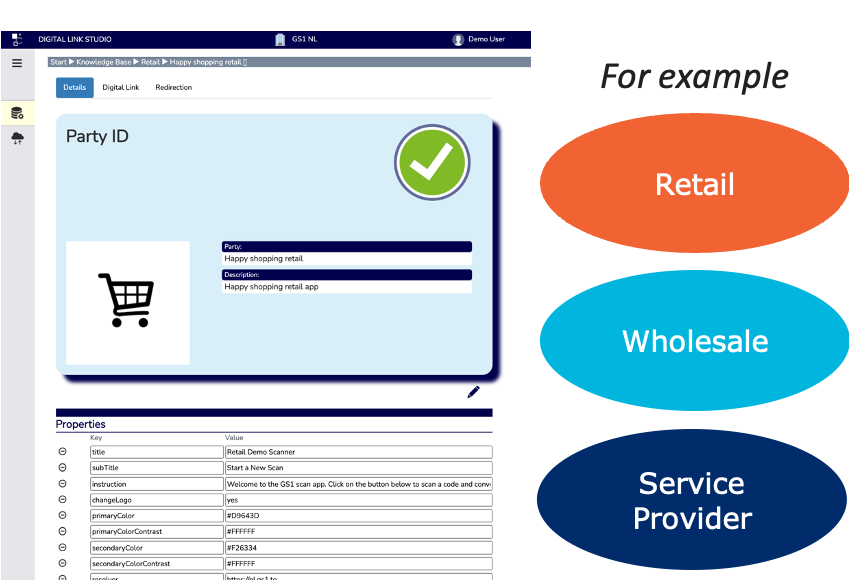 For this purpose, a separate resolver has been set up which is based on the GLN of the stakeholder and refers the scan application to the corresponding pages for that stakeholder. So with the happy shopping app, for example, you only see happy shopping pages for the product while scanning a GS1 Digital Link barcode with the brand owner's URI for that product.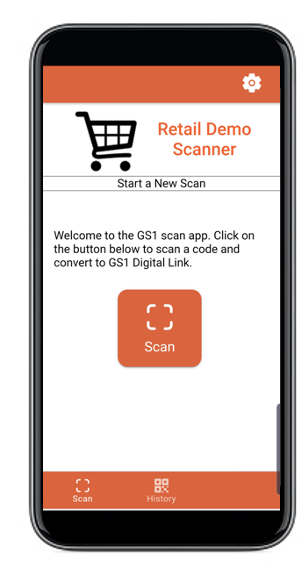 In summary, the combination of the app and the GS1 Digital Link Studio, is the easy solution to make customized demos and let companies and people experience this for themselves.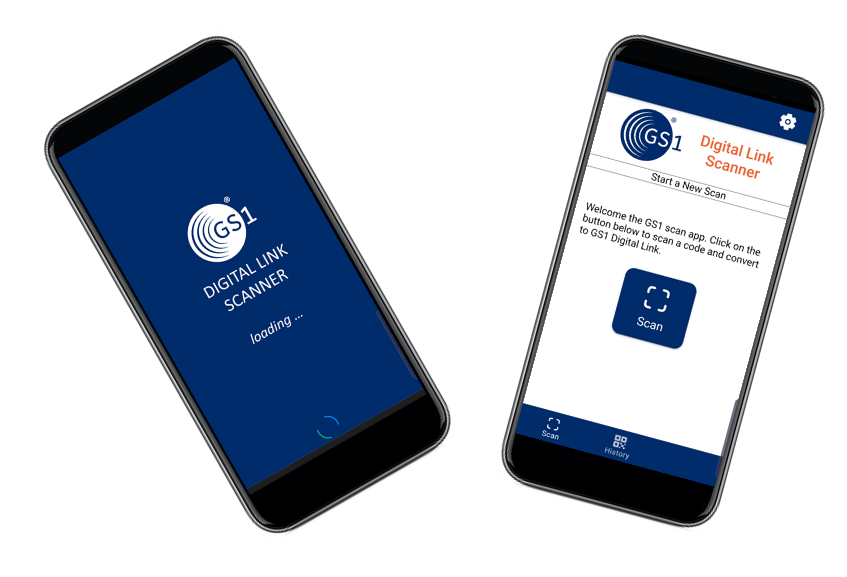 Stay in the loop. Sign up for our newsletter for more inspiration and interesting developments.
Offices Netherlands, Houten



CONTACT

+31 85 002 8433

office@chainz.eu